Contacts...

Secretary
Mark Borthwick
0407 433 003
March Senior Tournament
Michael Bell
5795 2726


Current Tournament Details
click link below...

March 10, 11 &12 2018
Past tournaments - see
Tournaments Archive
under Club History,
... right hand panel.

Other Tournaments :-
Veterans Events
N.E. Vets Calendar
Euroa dates...
22 Oct 2017
25 Mar'2018.
contact Phil Mollison.


Future Tournament Details

Junior Tournament
January 2018
Payments - EFT Details


Tournament Enquiries...
entry@eltc.com.au
Turnbull St.
Euroa
Tel. 5795 2585
(Clubhouse)
P.O. Box 90
Euroa 3666
President :


Dav Mackrell

Secretary :


Mark Borthwick

Treasurer :


Chris Ellis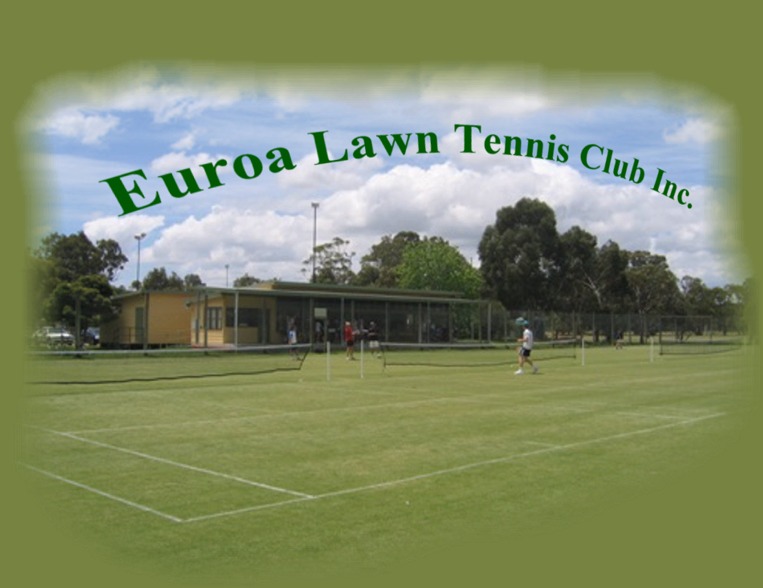 When viewing a Tournament, please remember ... you may need to click 'Refresh' to show updated pages.
Click below for info...

Court Hire

Members Information
- Teams,
- Draws,
- Important Dates,
- Membership Fees, etc

Club History
( Tournaments Archive &
Honour Boards )

WEATHER
BDTA (Saturday Comp)
Heat Policy

Extreme Heat Guideline
(ELTC hosted events)
Nearest Real-Time
Observations (per 1/2 hr)
Mangalore Weather Station
(Inc. 'Apparent Temp' -
measure of heat stress.)

Coaching
Mick Young
www.jamtennis.com